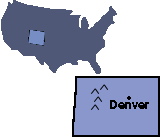 Colorado Coldplay Members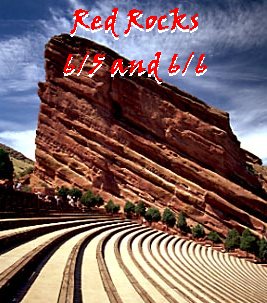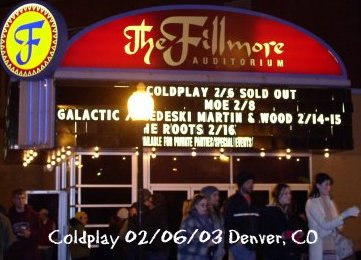 NAME

EMAIL
CITY & WEBSITES
ATTENDED
2/06/03?
OWN WHAT
SHOWS?
ATTENDED
Red Rocks?
shawn & robin

also known as
Chris's Nuts
& Voice of Reason

&
coloradocoldplay@yahoo.com
redrobinski@yahoo.com

denver
http://kickme.to/thescientist
Filmore pics are here
Red Rocks pics are here


yes + soundcheck
60+ including 2/6/03
Both
jennie "oasisjennie"

oasisjennie@hotmail.com
highlands ranch
website here
yes
Minneapolis Aug. 02; Denver, Feb 6 '03;Glasto'02?
6th
allison "greystar"
GreyStar13@aol.com
?
no?
???
jenn "jenn08""booradley"

jennifer.sung@colorado.edu
boulder?
Red Rocks pictures

yes,
went backstage
9/16/02 Baltimore & 8/27/02 Forum
Both
tracie "the butterfly"
mariposa2981@yahoo.com
?
no
no
6th
andrea "dollface"

draem@hotmail.com
fort collins
no, in uk right now
???
in england
skyler
u_16girl@hotmail.com
boulder
no?
???
"dogman star" Timmers

see his website
website
hell yah!
the taper!
y & sndchk
2/6/03 of course & several others
6th
Eric "swank79"

emonsma@plbb.net
website
friend of taper! y
& sndchk
several CP shows
6th
Todd & Heidi


toddthalimer@attbi.com
website
yes
2/6/03
Audrey "audball34"

not sure
los angeles
pictures

yes!
went backstage
7/10/02 Kuotocomplex
i think?
Both
Tamara "getoutofcities"
nowtamara@beetlebum.org
website
missed it
no
5th GA
likeSpinningPlates
likespinningplates@attbi.com
denver
yes
no, not yet
5th Res
brokenmandible
???
denver
yes
???
Viviana
vivianc22@hotmail.com
denver
yes
6th
txjaxx
txjaxx@hotmail.com
denver
yes
???
Moon Glow Goddess
???
boulder
yes
???
"AngelBoyCO"
Derek
angelboyco@msn.com
denver
yes
no
6th Rsvd
Daniel
Daniel_Wonsowski@aigvalic.com
????
yes?
Led Zep &
Pearl Jam
Aphasia~214
???
aurora
yes?
???
"Aracelis" Viviana
vivianc22@hotmail.com
denver?
yes?
???
Peter
yankeehater21@hotmail.com
aspen
no
no
6th
Liz Miller
liz_miller27@hotmail.com
denver
??
2/6/03
yes
please note ??? by email is an unconfirmed member!
Please feel free to contact each other and trade shows and photos amongst each other.
Iif you have photos of the show please scan or send any dupes to people with scanners and we'll add them to out online sites.
If you aren't on this site and went to the show please contact me and i'll add/update your info. If you have traded for shows recently let me know and i'll also update your info there.

Please get a copy of the denver show to anyone who saw it if you can for trades or blanks & possible postage.


............................
Jenn's Coldplay Pics